The Integrated Design Process for Sustainable Housing and Living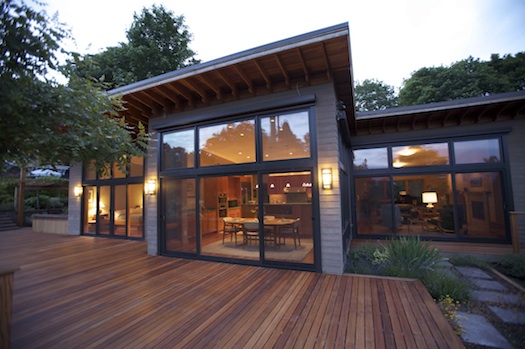 Everyone would like to live in a clean and healthy place, in a structure that is easy to maintain and keep clean, has fresh air circulating constantly, is warm in the winter and cool in the summer, while using very low inputs of non-renewable energy sources.
Integrated design is a process that makes these goals possible. It assembles information about the client, site, climate, and sustainable technologies and factors them into every planning and design decision.
The practices and materials used in every project have an impact on our environment. When that impact is systematically addressed in the first phases of a project, it is possible to evaluate tradeoffs and choose low-impact and sustainable alternatives, in many cases without increasing cost.
The integrated design process is similar to best management practices in that it creates solutions that match existing and developing sustainable technologies with the client's needs and the site's constraints, including climate, regulations, and site-development and construction costs.
The critical factor is effective communication among all members of the design team — client, architect, and contractor — based on an awareness of the environmental implications of the choices being made at every step of the process.
For example, talking to a client at the very beginning of a project makes them aware of basic and easily implemented steps to reduce a project's carbon footprint:
Keeping the site clean
Recycling building waste materials
Recycling unwanted components such as cabinets, hardware, lighting fixtures, steel, copper, glass, wood, and concrete
Selecting durable materials and components that are made locally and are low maintenance with long expected life spans